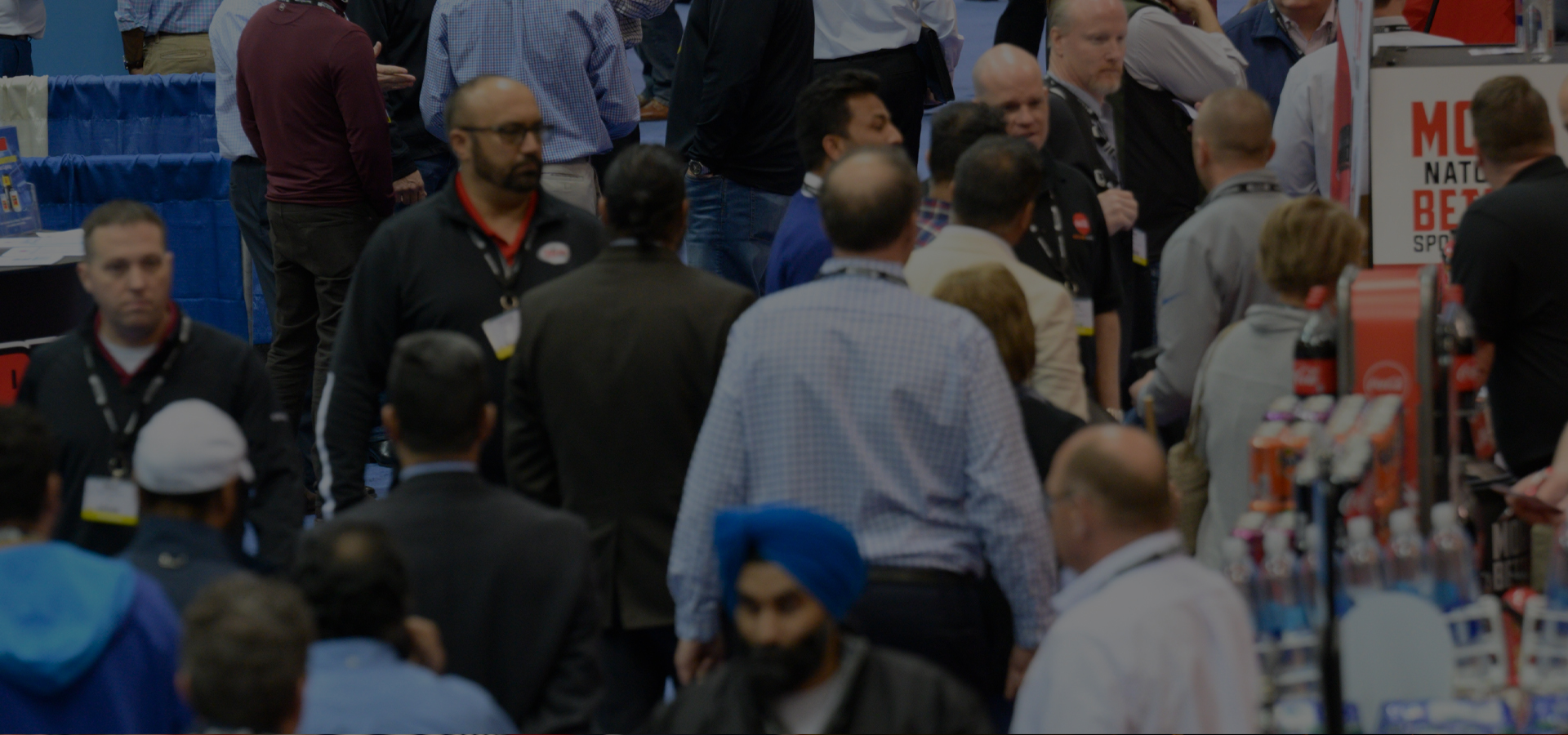 FAQ
Who is eligible to attend the M-PACT Show?
Attendees must own, operate or work for a convenience store, truck stop or petroleum marketer/distributor, or transport company. In fairness to exhibitors who financially support the show, vendors and suppliers who are not exhibiting will not be allowed on the exhibition floor. Additional information for vendors and suppliers is below and also on the Exhibit page of this website. All registrations are subject to approval by M-PACT show management.
Do I have to be a member of an energy and convenience industry trade association?
All marketers of petroleum products are welcome to attend and to take advantage of the opportunities available at the M-PACT Show. Membership in any state petroleum and convenience industry trade association is not required. However, petroleum members of the state associations enjoy reduced registration fees.
Are non-exhibiting vendors eligible to attend the trade show?
To protect the integrity of the show and to ensure the value of exhibit space at the M-PACT Show, the endorsed policy of the show is as follows: Any non-exhibiting vendor who wishes to attend M-PACT Show shall be charged a $4,000 fee for one person to attend. Non-exhibiting vendors who do not pay the fee will not be allowed on the trade show floor.
What is included in the registration fee?
Registration fees include admission to the exhibit hall, brand meetings and educational sessions. The annual Industry Luncheon is a ticketed event — separate fees apply. Luncheon tickets sell out fast, so attendees are encouraged to plan ahead. Badges are required for admission to all M-PACT functions. There is a $25 fee for lost badges. No refunds for no-shows.
What methods of payment are accepted?
Advance payment made by Visa, MasterCard, American Express and checks made payable to M-PACT. Checks will not be accepted on-site. Registrations submitted without payment will not be processed.
What is your cancellation policy?
You may cancel anytime, however, the full amount of your registration fee, luncheon ticket (if applicable), and/or golf registration fee (if applicable) will be forfeited. Transfer of registration, luncheon ticket and golf registration to a colleague or other associate is permitted at any time, without penalty. To request a transfer, please contact the Registration Helpline at registration@m-pact.org.
I have special needs/requests. Who do I contact?
Please send written notification for special requests regarding physically challenging barriers in attending the M-PACT Show via email to registration@m-pact.org. A member of the M-PACT Show team will contact you to discuss the specifics of your special request and to facilitate your attendance and participation.
Where do I pick up my badge?
As soon as you register online, you will receive an email confirming your registration. All badges are to be picked up on-site at the Indiana Convention Center in the registration area located outside Exhibit Hall A-D.
What are the dates for future M-PACT Shows?
M-PACT 2022: April 19-21, 2022
M-PACT 2023: April 3-5, 2023