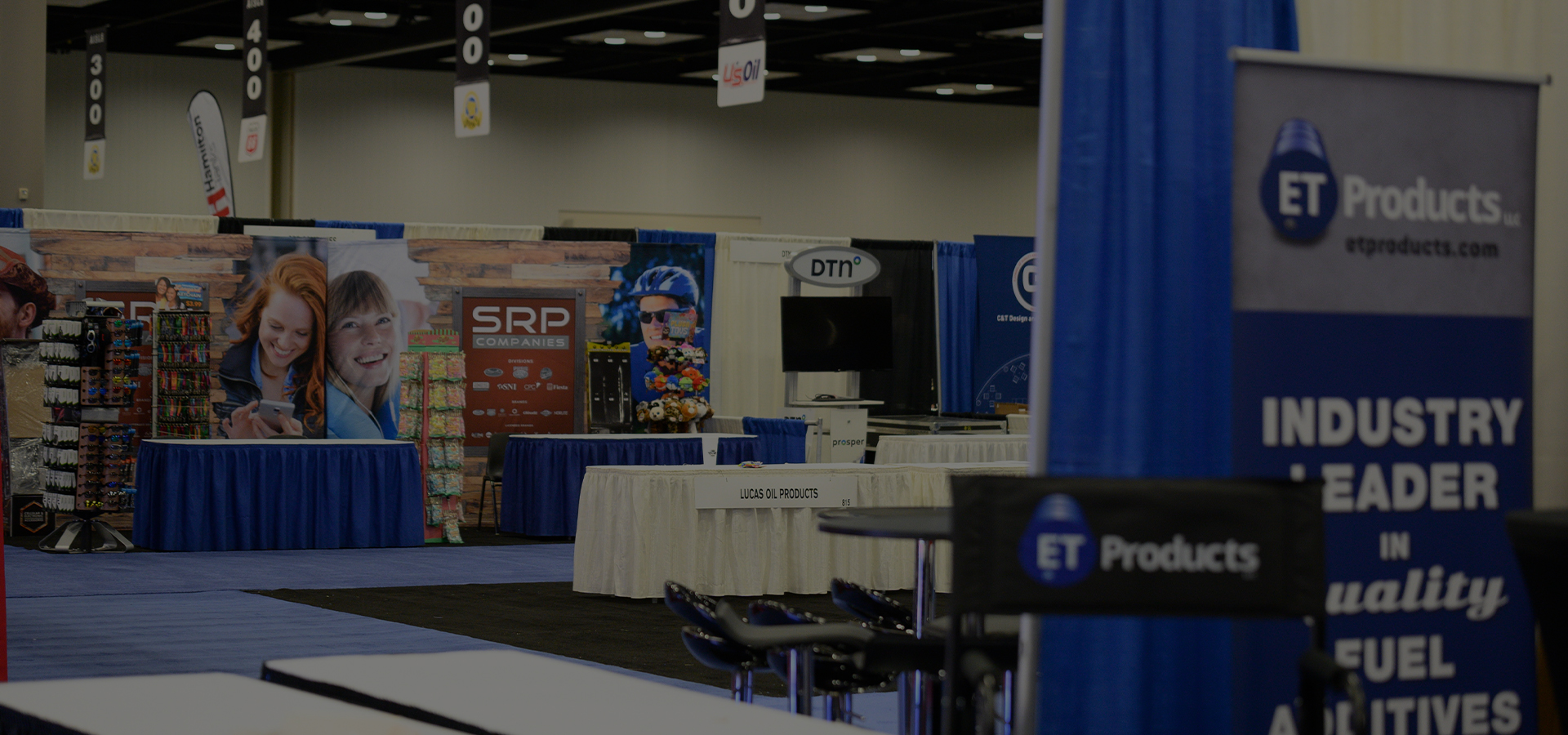 Exhibit
2022 APPLICATION
EXHIBIT NOW
Always a powerhouse event, the M-PACT Show has the reach, reputation and drawing power to deliver qualified decision makers with purchasing authority.
EXHIBITOR PROSPECTUS
Large enough to attract a diverse crowd of top leaders representing the industry's vibrant supply chain, yet intimate enough for exhibitors of all sizes to be noticed, the M-PACT Show delivers an unmatched platform to showcase your company.
Booth Rates
$2,900 – 10' x 10'
(4 badges included)
$3,000 – 10' x 10' Corner
(4 badges included)
$2,800 – Additional 10' x 10'
(4 badges included)
Truck Rates
$3,850 – Tank Wagon 10' x 30'
(5 badges included)
$4,350 – Transporter 10' x 50'
(6 badges included)
$2,250 – Additional 10'
(6 badges included)
Island Rates
$6,350 – 20' x 20'
(16 badges included)
$10,650 – 20' x 30'
(24 badges included)
$12,050 – 20' x 40'
(32 badges included)
$16,350 – 20' x 50'
(40 badges included)
Each booth gets 8' high back and 3' side rail drape, 1-6' skirted table, 1 plastic side chairs, 1 waste basket, black carpet and 1- 7"x44" identification sign. Excel Decorators will be sending out an exhibitor kit 3 months prior to the show so you may order additional items if needed.
Exhibitor Staff Registration
.
Staff working exhibitor booths must register through exhibitor registration.
Non-Exhibitor Fee: $4,000 per person
To protect the integrity and ensure the value of the M-PACT Show, and maintain fairness to our exhibitors who financially support the show, any vendor or supplier who is not exhibiting will not be allowed to register as an attendee unless the non-exhibiting fee of $4,000 per attendee is paid. Any non-exhibiting vendor or supplier who does not pay the $4,000 fee will not be allowed on the trade show floor, and will be escorted out of the facility.
All registrations will be reviewed and if it is determined by the M-PACT Team that an attendee does not meet the eligibility requirements to register for the M-PACT Show as an attendee, your registration will be canceled without notice and you will forfeit all fees paid.
Exhibit Staff Registration
9:00 am – 5:00 pm

Exhibitor Move-In

8:00 am – 10:00 am

Exhibitor Set-Up
The online M-PACT housing block with special room rates is now live. Please utilize our block for your stay at this event to ensure you receive the best rates.
The following hotels will be participating in the M-PACT housing block:
Conrad Indianapolis

Courtyard by Marriott Downtown Indianapolis
Crowne Plaza Indianapolis Downtown Union Station

Fairfield Inn & Suites Indianapolis Downtown

Hampton Inn Downtown
Hyatt Regency Indianapolis
Indianapolis Marriott Downtown

JW Marriott Indianapolis

Omni Severin Hotel
SpringHill Suites Indianapolis Downtown
The Westin Indianapolis
Beware of Housing Pirates
Please be vigilant if any housing or any show agencies other than official M-PACT staff or Indiana Housing Bureau implies or claims an affiliation with the M-PACT Show. Unfortunately, some past exhibitors and attendees have fallen prey and have either lost significant deposits, been relocated with little or no warning, had not received their booked guest rooms, or they did not receive a reservation.