M-PACT 2022 Names Keynote Speaker for 20th Anniversary Event
CNN Hero | NY Times Best Selling Author | Adventure Racing World Champion
Keynote Presentation: Adapt, Overcome and Win as ONE
If there's one thing we can all be certain of right now, it's that change is the only thing that's going to stay the same. It's our response to that change that dictates our success. So how do we inspire the kind of mindset and build the kind of teams that drive organizations to adapt, overcome and win as ONE in the face of times of extreme challenge and change?

In the opening M-PACT general session, Robyn Benincasa will share the Secrets to Extreme Teamwork that allowed her team to be the most prolific and consistent World Champions in the sport, lessons that are easily applied to the adventures in our business lives. Their team culture of innovation, visionary creativity, relentless lead building, and embracing calculated risk as a strategy for success made them one of the most exciting and successful teams in the history of adventure sports! Make plans to join us at our 20th anniversary event, registration opens mid-January 2022.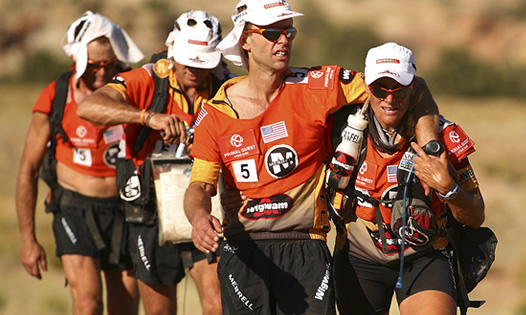 When the challenges are steep, and the competition fierce, Benincasa provides individuals and organizations the tools they need to inspire themselves and one another to their greatest heights and to cross their most challenging finish lines. For the last 20 years, she and her teammates have been competing at the front of the pack in the most unique and compelling classrooms on earth: The jungles of Borneo, the Himalayan peaks of Tibet, the rivers of Fiji, the rainforests of Ecuador and the deserts of Namibia, studying the good, the bad, and the not-so-pretty of Extreme Teamwork.

It is through these harrowing, life affirming and often hilarious experiences in the world's most grueling challenges that she has emerged with her truly unique perspective on what it takes to build the kind of world class teams that succeed against all odds. Benincasa inspires people to grab life with one hand, grab their teammates with the other, and to create that special magic that makes all of us better TOGETHER than we ever would have been alone!
Known as an inspirational force for leadership, teambuilding, and extreme performance, her award winning and game-changing keynotes have earned Robyn accolades as one of the "World's Top 50 Keynote Speakers" in 2020 (Real Leaders Magazine), the "#1 Female Speaker" for Meetings.net, and is one of the "Top 10 Speakers" featured by Harvard Business Review.

For the past 15 years, Benincasa's keynotes have motivated countless teams and received rave reviews from user groups, associations, and Fortune 500 companies, including IBM, Starbucks, Walmart, Boeing, Johnson & Johnson, HubSpot, Intel, and more.