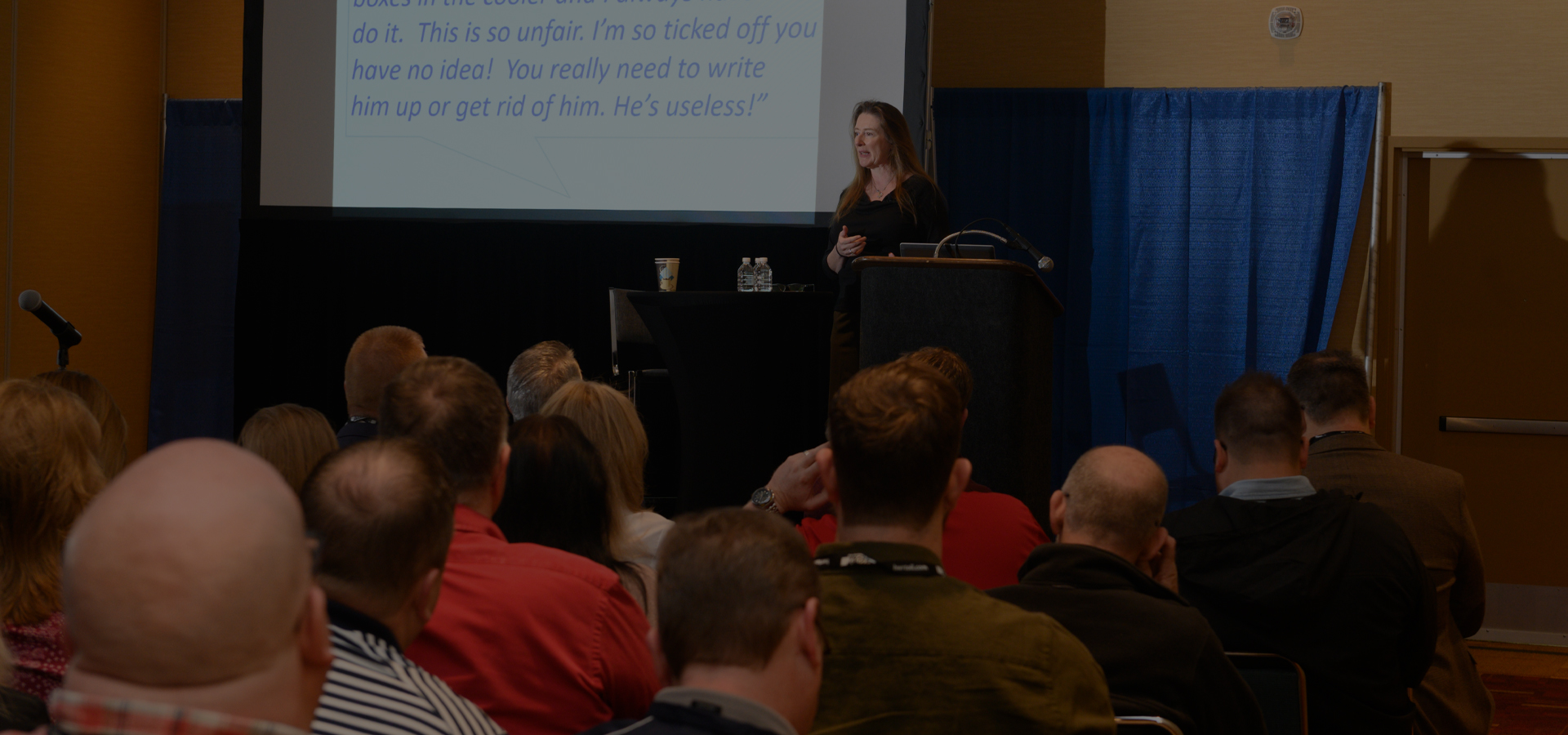 Learn
Hear from the industry experts and some of the most dynamic presenters in the industry.
The M-PACT Show offers a dozen thought-provoking educational programs in four targeted tracks, plus two high-profile general sessions — all designed to deliver the best ideas to fuel your career and your organization.
You choose the industry speaker that fits you best Thursday morning at 10 AM. Make the most of your show experience by planning to attend.
Biden Administration and the 117th Congress: What's on the Horizon for the Industry?
President Joe Biden has already shaken things up during his first 100 days in the Oval Office, and that trend is sure to continue as the new administration further settles in and gets solidly down to business. What will the shifting political landscape mean for the petroleum and convenience in the industry? What should your business expect during the second session of the 117th Congress?
Listen to leading federal policy experts weigh in on what's ahead. Capitalize on this unique opportunity to hear keen insights from national industry authorities from the Energy Marketers of America (EMA), National Association of Convenience Stores (NACS) and National Association of Truck Stop Operators (NATSO).
Speakers:
Lyle Beckwith, NACS | David Fialkov, NATSO |

Rob Underwood, EMA
Electric Vehicles:
The Future of Retailing?
Headlines read as though electric vehicles are here and that internal combustion engines are a thing of the past. When you read announcements by car manufacturers stating they are going "all electric," what does that mean and what is their timeline? In order to understand the reality of the electric vehicle evolution, it is important to understand the nuances of market turnover, consumer preferences and existing barriers to adoption. This panel will offer perspective on what fuel marketers and retailers should be thinking about and what your opportunities might be to serve your customers who might opt to purchase an electric vehicle.
Speakers:
John Eichberger, The Fuels Institute (Moderator, Panelist)
John Erdman, FreeWire Technologies
Abass El-Hage, HAGE Automotive Group
Ryan Durbiano, Blink Charging
Jimmy Smith, ChargePoint
M-PACT's education focuses on four key industry tracks. Each track will feature three hot topics that are sure to help you take on today's challenges and move your business forward. Sessions will be available from 8 AM to 11 AM Friday.
Interested in speaking at M-PACT? Let us know!
All speakers are set for 2021, but we are always looking for great speakers and suggested hot topics.

INDIANAPOLIS, Ind. – NASCAR driver, business executive and community leader Kyle Petty will deliver the Industry Luncheon keynote address at M-PACT 2021, on Thursday, Sept. 9, 2021 from 11:30 a.m. – 1:00 p.m. in Indianapolis. M-PACT is the premier energy and convenience industry tradeshow in the Midwest and will be held Sept 8 -10, 2021 at the Indiana Convention Center. The original keynote speaker, PGA commentator Gary McCord, is unable to attend due to a family emergency.
Sharing the stage at the luncheon, with a preview of that evening's M-PACT concert series performance, will be featured recording artist Maggie Rose.
Kyle Petty is an auto racing icon, a champion of philanthropy and one of the most popular personalities in all of sports. As a leader in the sport that epitomizes skill, preparation and handling the unexpected, Petty will speak to the ideals that have made three generations of the Petty family legendary competitors.
As a former NASCAR driver turned racing analyst, Kyle has become one of the most popular personalities in all of sports. A member of one of NASCAR's pioneer families, Kyle is as much a product of racing as he is of his famous father, Richard Petty – "The King," and grandfather, Lee Petty. While his name will forever connect him to NASCAR, Kyle has made significant strides outside of racing in the world of music and philanthropy.
Kyle received his first guitar at age 12 by a traveling preacher at the racetrack. Soon after, he began writing his own music, finding creative influences in Johnny Cash, Merle Haggard, Carole King, James Taylor, Harry Chapin and Jim Croce. In the '80s, Kyle took to the stage for a brief period after signing with RCA Records. He opened up for acts such as Randy Travis, The Oak Ridge Boys and Hank Williams, Jr. Today, Kyle is represented by Dolphus Ramseur of Ramseur Records and frequently performs his original music in intimate shows across North Carolina and other states.
In addition to racing and music, Kyle has always been a champion of philanthropy. For more than 27 years, Kyle has hosted his annual Kyle Petty Charity Ride Across America – one of the most successful and popular charity events in the country. To date, the Ride has raised more than $19 million for a variety of children's hospitals and Victory Junction – a camp created by Kyle and his family in honor of his late son, Adam, to provide life-changing camping experiences for children with chronic and serious medical illnesses. Since its inception in 2004, Victory Junction has provided more than 90,000 camp experiences to campers and their families – both onsite at the camp and offsite at participating hospitals and medical facilities through its REACH program.
When Kyle isn't behind the wheel of a racecar or serving humanitarian or philanthropic causes, he can be seen on NBCSN's daily show, NASCAR America, on pre- and post-race NASCAR Cup and Xfinity coverage on NBC and NBCSN and as host on his new show, 'Dinner Drive with Kyle Petty' on the Circle All-Access Channel and Peacock TV. He also co-hosts the weekly radio show, "Fast Talk" on the Performance Racing Network. Kyle resides in Charlotte, North Carolina with his wife, Morgan, and sons, Overton and Cotten. www.kylepettycharityride.com